USTH's International Master's Program in Biotechnology: Plants – Biomedical – Pharmacology (BPMP) is taught entirely in English by about 60% of foreign lecturers. The diploma is awarded by USTH and a partner university of France, recognized by the European Union and many other countries around the world.
Location

Hanoi, Vietnam

Duration 

2 years

Scholarship

Up to 100%

Tuition fees

Vietnamese students: VND 50,000,000 

International students: VND 95,000,000 

Language 

English

Award

Double degrees from a French university and USTH
1. Overview:
1.1. General Information:
USTH proposes an international Master's Degree in Biotechnology Pharmacology, of 19 teaching units (equivalent to 120 ECTS) taught in English. More than 60% of module courses are taught by foreign lecturers. The Master's program was accredited by the French Ministry of Higher Education and Research in October 2016. The program is characterized by academic and practical courses that initiate the student to the top knowledge and cutting-edge technologies in Biotechnology. Two internships in public or private research and development laboratories, in Vietnam or abroad, allow the student to get first professional experiences to conduct and report on a scientific research project. In addition, students have equipped knowledge in law, economy, and management to be familiar with the international regulations and practices operative in international and Vietnamese companies.
Specialties: Biomedicine, Plant biotechnology, Drug development
Why the course 
– International Master Double-diploma granted by French Universities and USTH
– Advanced teaching methods via laboratory works and practical courses
– Lectures delivered in English by professors from French leading universities
– Working experience through a six-month internship abroad
– High possibility to get full scholarship and fellowship from USTH
– High possibility to get a full scholarship for internship in France
– High possibility to apply for French Ph.D. scholarship for best USTH students
– Great career opportunities in Vietnam and abroad after graduation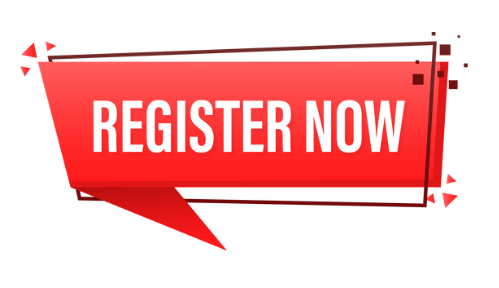 1.2. List universities and institutions co-granting with USTH
The master's in Medical biotechnology – Plant biotechnology – Pharmacology is proposed and ensured by French partners within the USTH consortium.
List of French Institution Co-Accreditation with USTH 
Aix-Marseille University

University Lyon 1

University of Montpellier
2. Admission: 
2.1. Training objectives:
The master's aims to train researchers, lecturers, and managers with in-depth knowledge of science and technology and research project management, and an understanding of multidisciplinary approaches to research. Research and development of plant biotechnology, medical, and pharmaceutical science. In addition, the program also aims to develop a team of R&D managers who achieve international standards for biotechnology companies, universities, and research institutes, and open the way to realize a Ph.D.
2.2. Curriculum
USTH's international master's program in Biotechnology: Plants – Biomedical – Pharmacology (BPMP) is taught entirely in English with a diploma awarded by USTH and a partner university of France, accredited by the European Union and many other countries around the world.
Besides theoretical classes, students can participate in internships in standard laboratories. It is useful for students to acquire the most extensive knowledge in the biotechnology industry. Two internships in laboratories in Vietnam or around the world allow students to gain professional experience in conducting and writing reports for scientific research projects. In addition, students are also equipped with background knowledge of economics, law, and management.
Year
Semester
Code
Name
ECTS 
YEAR 1
SEMESTER 1

1/10-28/2

BP10

Molecular biology

5

BP11

Biochemistry and enzymology

5

BP12

Introduction to pharmacology

4

BP13

Introduction to biotechnology

4

BP14

Bioinformatic

4

BP15

Statistics and biological experimentation

4

BP16

Scientific communication, valorization, Project management

4
TOTAL
30
SEMESTER 2

1/3-30/9

Common courses for 3 specialities

BP01

Management Science, English and French

5

Drug Development

BP20

Medical chemistry 

5

BP21

Pharmaceutics and biopharmacy 

5

BP22

Concepts in biochromatography 

5

Biomedicine

BP23

General immunology

5

BP24

Biomedical biotechnologies

5

BP25

General oncology

5

Plant Biotechnology

BP26

Plant Genetic and development 

5

BP27

Plant Micro-organism interactions

5

BP28

Plant metabolic engineering 

5

Common courses for 3 specialities

BP30

Practical training in laboratory

10
TOTAL
30
YEAR 2
SEMESTER 3

1/10-28/2

Common courses for 3 specialities

BP02

Management Science, and French 2

5

Drug Development

BP300

From natural product to drugs

3

BP301

Nanobiotech

4

BP302

Pharmaceutics and pharmacokinetics

4

BP303

Molecular engineering

4

BP304

Experimental Pharmacology 

3

Common courses for drug development and biomedicine

BP305

Structural analysis in biology 

3

Drug development main subject

optional for Biomedicine

BP306*

Immunoinformatics, bioinformatics and antibodies

4

Biomedicine

BP307

From genomic to system biology

4

BP308

Expression system and bioreactions

4

BP309

Genetic, cellular and molecular mechanisms of human diseases

4

BP310

Stem cell and nuclear transfert 

3

BP311

Molecular biology of emerging viruses and other pathogens

3

Plant Biotechnology main subject

Optional for Biomedicine

BP312*

Plant functional and comparative genomics

4

Plant Biotechnology

BP313

Micropropagation, transformation, regeneration of  tropical plants

4

BP314

Engineering stress resistance in tropical crops

4

BP315

Genetic and molecular basis of plant productivity

4

BP316

Molecular markers and selection

5

BP317

Phytopathologie 

4
TOTAL
30
SEMESTER 4

1/3-30/9

Common courses for 3 specialities

BP40

Master thesis

30
TOTAL
30
2.3. Assessments:
– Graduates will have the following knowledge and skills: Up-to-date knowledge of biotechnology related to biomedicine, drug development, and food science
– Information-related assessment of the concepts and issues of biotechnology.
– Analyze and resolve research and technical analysis related to the field of biotechnology.
– Describe the methodological, ethical, social, and business edges of biotechnology-based products and services.
– Research implementation or evaluation of biotechnology
2.4. Career Opportunities:
Graduates will be able to study for a doctorate or work in research institutes, businesses, or research institutions in Vietnam and abroad in fields such as Biotechnology, Medical Technology, Pharmaceutical industry, Cosmetic industry, Agricultural engineering, NGOs such as UNICEF, OUCRUS…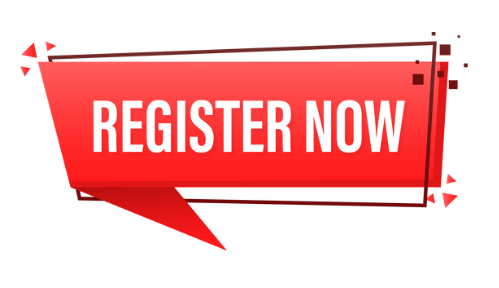 3.

INTERNSHIP
Students have the opportunity to do internships at USTH universities in France such as:
Aix-Marseille University

University of Lyon 1

University of Montpellier
In addition, students will have the opportunity to do internships in other domestic and foreign enterprises and laboratories.
4. ADMISSION REQUIREMENTS:
The candidate graduated with bachelor's degrees in Biology, Biotechnology, Biomedical Sciences, and related disciplines; proficiency in English
5. CONTACT:
– About the training program: 
  Department of Life Sciences (LS)
  Tel: (+84-24) 3212 1576         
  Email: ls_dept@usth.edu.vn
  Add: Room 307, 3rd floor, A21 building, University of Science and Technology of Hanoi 
– About Admission: 
  Department of Academic Affairs (DAA)
  Tel: (+84-24) 3791 7748 
  Email: admission@usth.edu.vn 
  Add: Room 102, 1st floor, A21 building, University of Science and Technology of Hanoi