USTH's Master of ICT is built up the popular master of ICT programs in France to provide learners with a broad knowledge of the Information Technology field in general and specialized knowledge in particular.
Location

Hanoi, Vietnam

Duration 

2 years

Scholarship

Up to 100%

Tuition fees

Vietnamese students: VND 50,000,000

International students: VND 95,000,000 

Language 

English

Award

Double degrees from a French university and USTH
1. Overview:
1.1. General information:
Students are enrolled both at the University of Science and Technology of Hanoi (Vietnam France University) and at a French partner university. A six (6) months internship in France will be offered to students in the second year (Master 2). Graduated students will be awarded a double degree from a French university and from the University of Science and Technology of Hanoi.  
Why the course
Advanced teaching methods focus on laboratory works;

Lecturers delivered in English by professors from French universities;

Professional experience through a six-month internship;

Possible full scholarship for internship in France;

Possibility to get full scholarship and fellowship from USTH;

Possible evening/weekend classes for professional students;

Possibility to pursue a Ph.D. or work all over the world after graduation.
1.2. List of French Institution Co-Accreditation with USTH: 
University of La Rochelle

University of Montpellier

University of Poitiers

University of Rennes I

National Polytechnic Institute of Toulouse (INP Toulouse)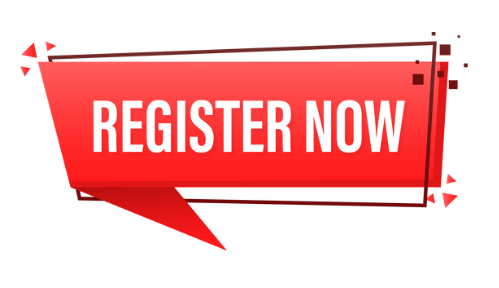 2. Training programs: 
2.1. Training objectives:
The aim of the master in ICT is to equip students with the most up-to-date, with high-level background knowledge and information technology skills so that they can easily adapt to a professional working environment if they study higher education abroad; or take up management positions, or founded their own IT startups.
2.2. Curriculum
The International Master of Information and Communication Technology (ICT) is a master's degree co-accredited by France and by Vietnam. This two-year Master is divided into 4 semesters, equivalent to 120 European ECTS Transfer Units (ECTS), with 2 specialties defined as ICT fields for research (Lab) and training (master):
Data Mining for IoT

Infrastructure for IoT
M1 ICT: ICT Master for Internet of Things (ICT-4-IoT)
All students will take common courses in the foundation year. After that, in the second and third semesters, students will be able to study specialized subjects according to their chosen field of study.    
Semester 1:

Semester 2:

M2 ICT: ICT Master for Internet of Things (ICT-4-IoT)
Semester 3:  


Semester 4:

2.3. Career Opportunities
With a Master of Information and Communications Technology, you are equipped for different streams within the growing ICT industry:
Web Engineering stream roles include web engineer, web developer, web project leader, web manager, e-business specialist, e-business developer, enterprise application developer, enterprise application project leader, workflow specialist, and workflow project leader.

Networking stream roles include network specialist, network project leader, network manager, network engineer, network administrator, network security officer/specialist, security officer/specialist, multimedia engineer/specialist, and mobile system developer/specialist.

Generic stream roles include IT specialist, IT project manager, IT manager, systems manager, developer, IT consultant, project leader, software developer, and solutions architect.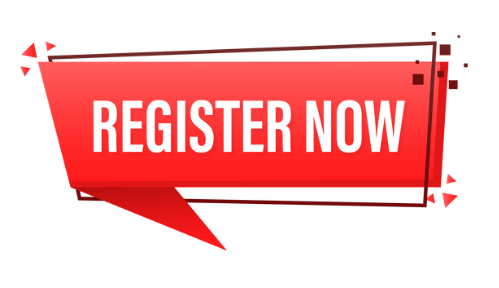 3. Internships:
Students will have the opportunity to exchange and guide with prestigious professors in the field of Information and Communication Technology in France and other countries;
The internship period at the end of the course can last at least 5 months.
4. Entries Requirements:
Admission to the first year of the Master:
+ Bachelor's graduates (accumulate 180 credits).
+ Proficiency in English (diploma and certificate of TOEFL, IELTS, etc. to prove foreign language proficiency)
Admission to the second year of the Master:
Candidates with a Master's degree in CTI/PFIEV programs or who have completed M1 or Maitrise (240 credits)
+ Ensure English proficiency (diploma and certificate of TOEFL, IELTS, etc. to prove foreign language proficiency)
(*) Note for candidates enrolling in the 2nd year of the Master program:
+ Candidates who have completed M1 at domestic and foreign training programs according to the Bologna process (with a French Maitrise degree or have completed 240 European credits), after the application process, can be Enroll in the second year of a Master's program at the school in the right field of training.
+ Candidates who have Engineering degrees from schools recognized by CTI/PFIEV, and engineers by state-recognized training institutions.
+ Candidates with a 4-year Bachelor's degree of Good or Excellent, recognized by France, equivalent to the first 60 European credits after obtaining the university degree, after the application review process if meeting the requirements and information Through the admission committee decided by the Rector, one can enroll in a 2nd year Master's program with the correct training area of ​​the Master's program.
5. Contact:
– About the training program: 
  Department of Information and Communication Technology (ICT)
  Tel: (+84-24) 32 12 18 01
  Email: ict_dept@usth.edu.vn
  Add: Room 408, 4th floor, A21 building, University of Science and Technology of Hanoi
– About Admission: 
  Department of Academic Affairs (DAA) 
  Tel: (+84-24) 3791 7748 
  Hotline:  +84-8 88 55 77 48 / +84-9 14 80 60 06
  Email: admission@usth.edu.vn 
  Add: Room 102, 1st floor, A21 building, University of Science and Technology of Hanoi